Japanese tea companies confident traditional green tea will be the flavour of 2007

At the Sial exhibition and Festival du Thé in Paris and HIE (Health Ingredients Europe) in Frankfurt, Japanese companies have been telling Europeans about 'maccha' the green tea used in Japanese tea ceremonies. Maccha looks set to become a food ingredient with huge potential in a number of food categories.
Maccha has been drunk in Japan for centuries. Unlike traditionally brewed tea which is infused, maccha is ground by a stone into a powder and dissolved meaning that 100 per cent of the tea is consumed.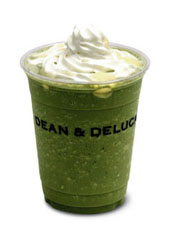 In 2006 companies like Morihan are promoting maccha as a luxury food and beverage ingredient. Tea industry representatives state that countries like France see maccha as being in the same league as champagne and truffles. In the UK tea consumption is one of the country's culinary traditions, but it is also a country with a growing coffee habit, and it is this that tea producers believe will open opportunities for maccha.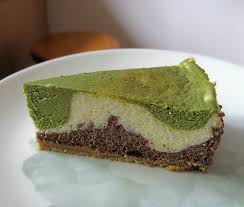 In North American Starbucks outlets maccha is seen as a healthy coffee alternative. Maccha frappes are popular and the ingredient is visible in numerous smoothie chains. Tea producers believe that the UK is the next market for this. London has the highest concentration of Starbucks anywhere in the world.
During a recent exploritory visit to Europe, Japanese tea company Morihan received an immediate favourable response to green tea chocolates and biscuits. In addition to its distinctive but subtle flavour Maccha has clear health benefits. Consumer awareness of the health properties of green tea has become fairly well established, and is backed up by a number of studies.
A Japanese study earlier this year for example found that Japanese adults drinking five or more cups of green tea daily were 16 per cent less likely to die from a range of illnesses, and particularly heart disease, than those only drinking one cup per day.
Knowledge of the health properties of maccha tea is certainly not new. Over 800 years ago, the tea was prepared by Zen Buddhist monks to help them meditate. These monks had the concept that all medicine should be powder, and believed that the powdered leaves of the maccha had powerful properties.
It is not just the process that sets maccha apart. The tea gardens used to produce maccha are covered in shading for three to four weeks before harvesting, allowing the leaves to develop high levels of amino acid, which in turn makes them taste sweet. This masks the bitter flavour of the polyphenols, which are nonetheless still present in the tea.
"Food ingredient uses for maccha aren't limited to frappe's and chocolates" said a representative of Morihan. "Maccha is used in cakes, ice cream, soft drinks and even noodles and pasta. The opportunities are huge and we see Japanese tea and maccha becoming a favourite flavour for global gourmets in the 21st century"
For more information on Japanese green tea and maccha click